So spill after spill... cleaning after cleaning.... You can tell your kids all day long to be carefull, but when they are playing, things are bound to spill.
So, my wife had enough of this, and made a LAW. No drinks in the Living room. We have been sticking to it....and the kids are getting used to it.
But what happens when they are watching their favorite show.... and get a little thirsty? Well, it just so happens that there is a cushion seat that they started to drag to the edge of the kitchen, where they can still see the TV.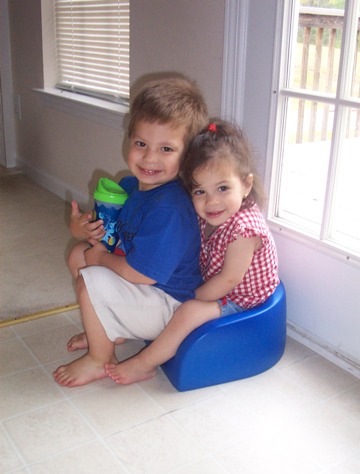 Comments