One month ago (April 11, 2010), I was ordained in to the ministry at Rockdale Baptist Church. There were so many people there that I was very surprised (I did not think that I knew that many people). It was a very special day for us, and it was even more special with so many people that have played such an important part of our lives could join us.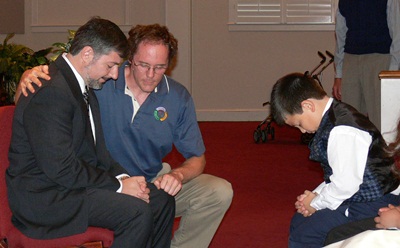 I thought this was a great picture...The ordained men were ask to pray over me (Here is my good friend Eddie). I had not noticed that Matthew had also done some praying.
Of course there are tons of pictures that I have not yet gone through... but here is a really nice one of the family.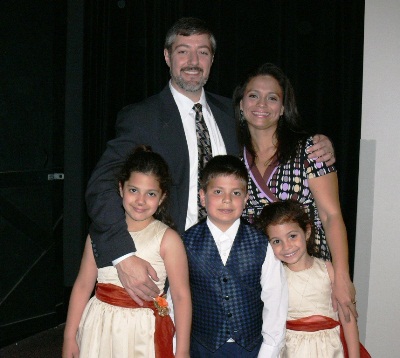 And of course the pictures would not be complete if there wasn't a crazy picture of us. (I am sure Paola will love this one)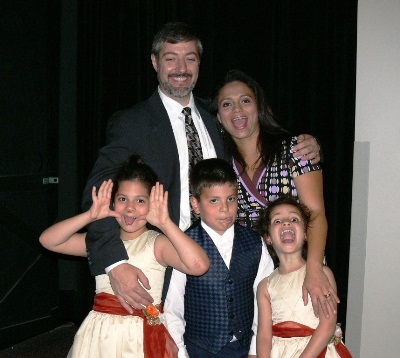 Comments
1. Marilyn Ferrell said...
It was so exciting seeing you get ordained! Congratulationssss!