A nice smooth flight (about an hour and a half) and we were there in Havana. There are not too many flights from the US to Cuba (as you might imagine) and the landing is at one of the small airports in Havana. The larger is for international travel to other countries, and a third for flights within Cuba. Waiting for the luggage took the longest as we had to wait for our bags to come out. Some of the bags had been searched, and a few items went unaccounted for, but overall we were glad that we did not have to through a full luggage search on the way out.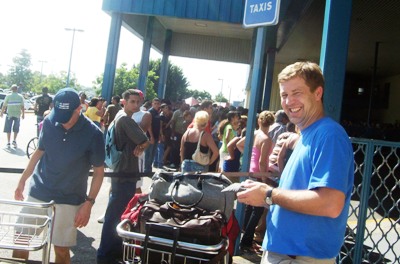 We collected ourselves and headed outside to the nearest Money Exchange Huts. Our American dollars would not help us much in Havana without the proper connections so we changed our Dollars for the Cuban Convertible Pesos at a 20% loss(which is the standard in Cuba). This is the money that the tourist and visitors use, which is different than the local Cuban money used by the Cuban citizens. It was surprising to find out how much tourism from Europe and South America that Cuba still receives.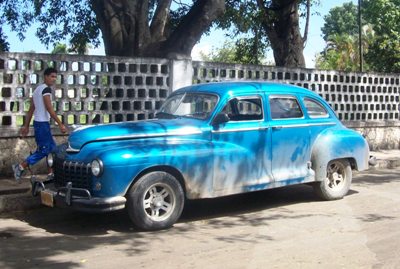 We got a cab ride from Jose Luis to the internal flights airport to check for earlier flights to Holguin. A professional cab drivers of over 10 years, Jose told me about life in Havana. As we drove around we noticed that Cars that were on the road were 'vintage'. Jose talked about how hard it was for the average person to own a car because of cost. And that most cars are very old (and any new cars that are seen are typically for the high powered officials or foreign visitors). We arrived at the airport and were able to leave our luggage and had a few hours to kill.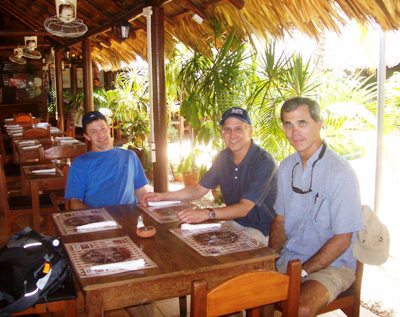 It was hot. Havana Hot.... and we were getting hungry. Tracy recommended this place for lunch where they had eaten before, and we were all game! The food was very good... and the place looked very Tropical. I was surprised at how reasonable the prices were for us, but to keep it in perspective, I had to remember that the average professional salary in Cuba was about $25.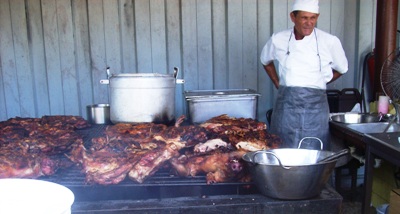 To this point, the trip has seemed almost Touristic. We had been watching the storm heading toward Cuba, and were surprised how no one in Havana seemed to know anything about it yet... and it was only a day away. Even the airport personal who coordinated the flights said that they had not heard anything yet about it but started looking into it (through personal connections : Internet is not publicly accessible in Cuba without proper authorization).
It would be later that evening where I would know a profound fear that I had never experienced before in my life. It would be later that evening were I would look back at the happy go lucky meal we had for lunch and remember it as my last supper.
Comments