At first when I saw this picture.... I was thinking that Matthew and Megan were trying to help Paola make something... but I just can't figure out what.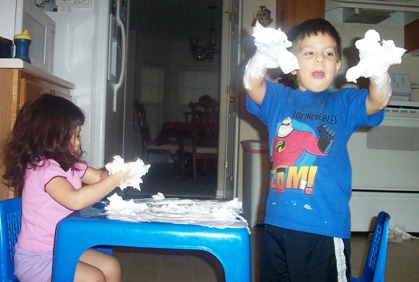 I did not see any cake with icing appear after this.... or any moldings.... So I am still a little confused.... I am scared to ask in case it went horribly wrong...
Some things are best left alone....

Comments
1. Paola said...
there's nothing wrong goig on here...we were just having fun playing with shaving cream!