Sophia now being five months old is starting to practice for when its time to eat steak. Of course, baby steps first.... :-) hehe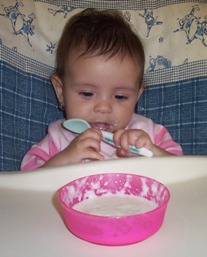 THERE IS NO SPOON.... ok .. maybe there is. An interesting device designed to assist in getting certain types of foods close enough to ones face so that you can express your artistic abilities!!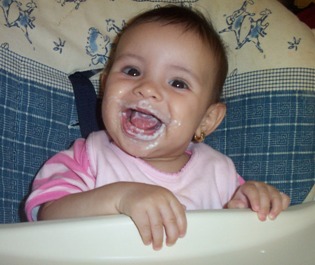 Look at this work of art!!! It's like painting on a canvas!!! Watch out steak.... your only a few months away....
Comments