A couple of weekends ago, we took the kids and went with some friends to the Center of Puppetry Arts. A very cool place, and the shows that they have are constantly changing.
We saw the real "Aladdin" story and also checked out the Puppet museum that they have there. We also went to a little puppet workshop where we all made some shadow puppets. It allowed me to find yet another thing that I am not good at doing. :-)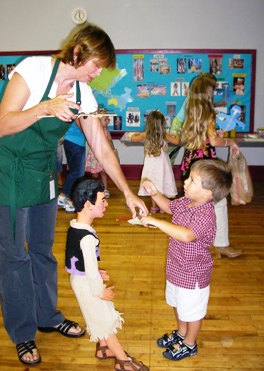 The kids had a great time... ours and our friends kids. Matthew got a chance to get some insider tips on how to control a person with the use of strings and a stick... I think he has plans to try this with his younger siblings.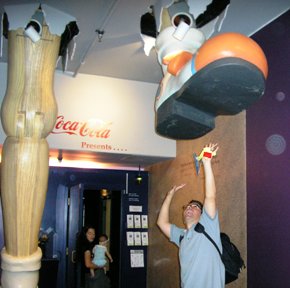 Unfortunately.... before we left, Diego was squished by a giant puppet. He will be missed. Specially since he turns 33 today!!! Happy birthday Diego!! Un abrazo de todos nosotros para ti!
Comments