From Riobamba we were just a jump skip and a small car ride to Tungurahua. Last year, this was the Volcano that erupted last year. Here is a picture of what it looked like last year.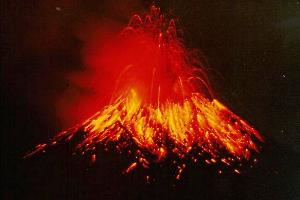 The area had started recovering, and the people were back to their lives. This is what it looked like in December 2006.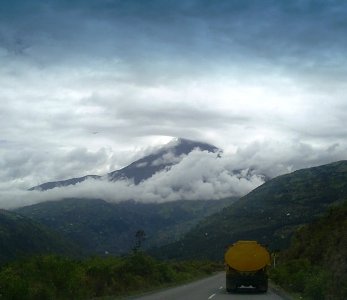 They say it is not the destination, but the journey. I find myself saying that a lot... We had a great time driving through the beautiful country side, through the little towns. It is not until you get right up unto the volcano that you start seeing the ash buildup (near the river bed) and where the lava poured down the mountain. I put together some of the pics from the journey in a little gallery. Click on the pictures or HERE to go there.